Send request
Just get more info, send a request, or hire now!
ILLUSTRATIONS AND ART FOR YOUR ALBUM COVER, WEBPAGE OR YOUR MERCHANDISE.
LEAD VOCALS, BACKING VOCALS OR HARMONIES
– FOR YOUR SINGER/SONGWRITER-, POP-, ROCK- OR INDIE-PROJECT.
CREATIVE SETUP
• ALL CREATIVE EQUIPMENT I NEED
• PC-COMPUTER
• ADOBE CREATIVE SUITE
Sara Castro is born and raised in Ohio, USA. She is married to Marco Castro from Costa Rica, and together they form the duo The Castros, where Sara is lead singer, guitarist and graphic designer.
Besides music Sara has a great passion for creating things. She makes all illustrations, and art for The Castros, but also for other musicians and artists.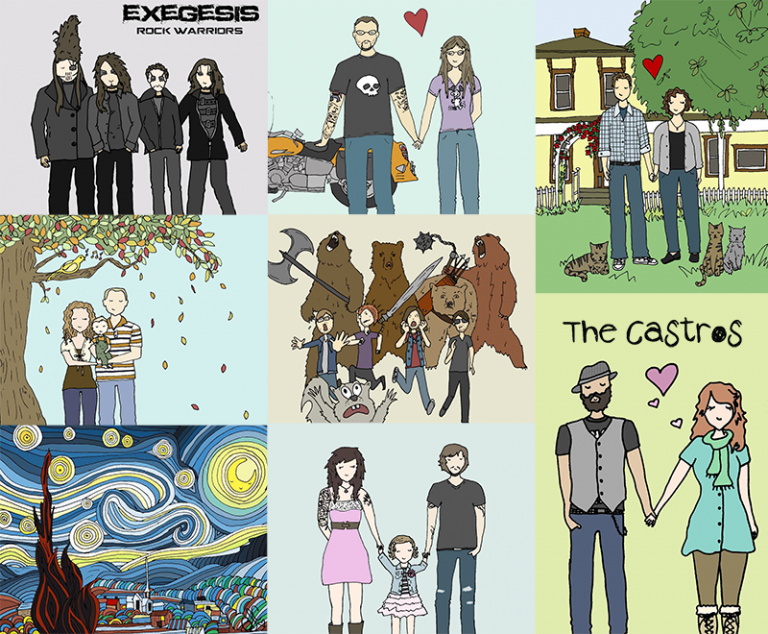 Production – a selection: