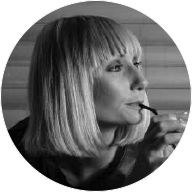 Elin Johansson
Sweden / Germany
Send request
Just get more info, send a request, or hire now!
LEAD VOCALS, HARMONIES OR BACKING VOCALS – YOU CHOOSE!
MICROPHONES
• RØDE NT1000
• NEUMANN TLM-10
Elin Johansson was born 1984 in Gothenburg, Sweden. She has always been singing, and later on she discovered the guitar and piano. Later on she started with songwriting and music production.
In the fall of 2012, post-indie combo Navelin started to come together as a band. With members from Sweden and Ireland, the band released music with equal parts dream pop, post rock and electronic minimalism – atmospheric guitars and vintage electronics. Elin's angelic voice is one of the band's major trademarks, and her beautiful lyrics fits it well.
In 2016 Elin and Fredd Jakobsen, left Navelin to join forces as the electronic duo Tripnaha. The duo moved to Berlin, where they continue making exciting music.
Production – a selection: