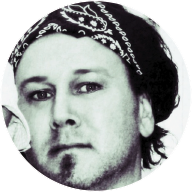 Send request
Just get more info, send a request, or hire now!
WHAT YOU GET:
• A DDP INCLUDING LISTENING/MONITORING PLAYER WITH CD-BURNING POSSIBILITIES AND WAV-FILE SAVING
• FILES IN ANY DESIRED FORMAT – FOR ANY DESIRED PLATFORM.
A HYBRID OF THE BEST OF ANALOGUE AND DIGITAL GEAR AVAILABLE ON THE MARKET
ROOM:
ACOUSTICALLY CUSTOM DESIGNED AND CONSTRUCTED FOR POST PRODUCTION
Daniel Fossum was born 1970 in Gothenburg, Sweden.
He has been working with mixing and mastering in various styles with artists such as Tony Carey, Planet P Project, Jerusalem, Ulf Christiansson, Barbados, Veni Domine, Olle Adolphson, and Plunge, etc.
Daniel Fossum's playlist on Spotify: